Afroduck
GOD OF ALL THAT IS LOLI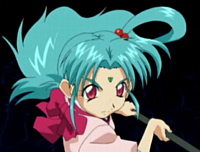 Joined: 12 Oct 2006
AIDS: 2707
AIDS Rank: UltraNigger
Pools: 159
Location: On the dance floor, chargin mah lazer
---
I've set up an extra group as a mailing list. About the only thing that would usually be sent out is notices about major raids. You can get to the group here and sign up if you want to be part of the list:
http://www.poolsclosed.us/groupcp.php?g=-6

There are no plans to send out a mass e-mail to all members like we did for this 7/12, so if you don't sign up you probably won't get anything further.
_________________
Nigrapedia
Contribute lol!

http://www.lolispin.com
http://www.suiseiseki.com

http://www.youtube.com/watch?v=XbM-RuZVqys

City of Afrolulz:
http://afrolulz.myminicity.com
BRILLAFRO PADZ!


Rick Santorum wrote:
Nobody hates Rick and gets away with it.
NOBODY. I AM NOT INSECURE. SHUT THE FUCK UP. Â 
 
 


"would you like to tell the judge that we made a giant floating peenus on your pretend video game lawn?"

HOLY SHIT!
LOOK AT THIS FUCKING GARBAGE CAN!
THIS FUCKING GARBAGE CAN IS OFF THE DAMN CHARTS! JESUS CHRIST!
I'M TAKING THIS FUCKER BACK INTO MY ROOM.

Nyro~n