LSF
i hate people who have a different skin



Joined: 19 Nov 2006
AIDS: 1660
AIDS Rank: Samuel L. Jackson
Pools: 169
Location: in your dad's ass
---
can we host a vent or TS server? i dont know about vent but im pretty sure TS hosting is free, and you can have it running on the same box as a website and have no noticeable interference
_________________

Afroduck
GOD OF ALL THAT IS LOLI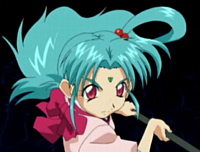 Joined: 12 Oct 2006
AIDS: 2705
AIDS Rank: UltraNigger
Pools: 159
Location: On the dance floor, chargin mah lazer
---
I'll look into both options here. Been lazy about that part lol. Vent could be hosted here but the company's rules limit it to 8 at one time and not the better protocols for it either. You have to be a professional vent host to use the expanded versions. So for vent I'd find one to rent, wouldn't cost moar than the radio I don't think.

TS seems a little more flexible but I'd have to get a test copy running first to make sure it would work rite. There's also the matter of how much bandwidth either one actually uses up on average, if we're going to be hosting it here.
_________________
Nigrapedia
Contribute lol!

http://www.lolispin.com
http://www.suiseiseki.com

http://www.youtube.com/watch?v=XbM-RuZVqys

City of Afrolulz:
http://afrolulz.myminicity.com
BRILLAFRO PADZ!


Rick Santorum wrote:
Nobody hates Rick and gets away with it.
NOBODY. I AM NOT INSECURE. SHUT THE FUCK UP.  


"would you like to tell the judge that we made a giant floating peenus on your pretend video game lawn?"

HOLY SHIT!
LOOK AT THIS FUCKING GARBAGE CAN!
THIS FUCKING GARBAGE CAN IS OFF THE DAMN CHARTS! JESUS CHRIST!
I'M TAKING THIS FUCKER BACK INTO MY ROOM.

Nyro~n