creamyeyes



Joined: 25 Nov 2009
AIDS: 2
AIDS Rank: joecoolstar
Pools: 0

---
Joran van der Sloot wrote:
creamyeyes wrote:
MOD-Cleo, Junny, SolidState, Kitka, Lanneau, Merrick, Lily, Ace, Babsanne, Dolleyes, Freya, GenK, Mystie, Portia, Slyther, Twitch, Hawk, Haz, Oompa, Beaz, Choralist, Domino, Grizzley, Hermia, Optimus, Racine, Scooter, Shux, Topaz, Twitch, Viviane don't work on habbo US anymore. Their contracts expired.

So the only MODs working on Habbo US are:

MOD-Illyria
MOD-Roxie
MOD-Samie
MOD-Shutterbug
MOD-Storm
MOD-Shux
MOD-SolidState

Might want to update the MOD detector.


How did you get this information, good sir?


I used habbo's help tool, the nigrapedia list, and then searched each MOD's name on habbo. All or most of them haven't been on in the past 2+ weeks. Some of the MODs even have a final message, or farewell motto. I'm regularly on habbo, and noticed that when my one room was trashed last night, a MOD came who I never recognized named MOD-antheiagaya. No idea who she is and no word where she came from.

EDIT: According to bubblejuice.org, these are the old/new MODS now put in place:


New Moderators (Hotels are those that I know they are on):

AdmAokiji - Canada, Singapore, and USA
antheiagaya - Canada, Singapore, and USA
Artemis - Canada, and USA
Laylalou - Canada
Ryo - Canada, and USA
ShenLL - Canada
ddavidadd - Canada, Singapore
TabiAlthea - Canada
Afroduck
GOD OF ALL THAT IS LOLI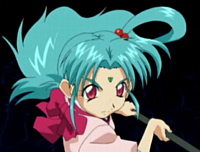 Joined: 12 Oct 2006
AIDS: 2705
AIDS Rank: UltraNigger
Pools: 159
Location: On the dance floor, chargin mah lazer
---
TeenageHacker wrote:
we need new updates

It's very, very unlikely to happen. It's hard for anyone to find LOLTOAST on demand.

The current state of Habbo and raids makes it questionable if it would be worth the effort updating anyway, especially since most of the time all anyone uses is the spammer and that's not hard for someone else to code.
_________________
Nigrapedia
Contribute lol!

http://www.lolispin.com
http://www.suiseiseki.com

http://www.youtube.com/watch?v=XbM-RuZVqys

City of Afrolulz:
http://afrolulz.myminicity.com
BRILLAFRO PADZ!


Rick Santorum wrote:
Nobody hates Rick and gets away with it.
NOBODY. I AM NOT INSECURE. SHUT THE FUCK UP.  


"would you like to tell the judge that we made a giant floating peenus on your pretend video game lawn?"

HOLY SHIT!
LOOK AT THIS FUCKING GARBAGE CAN!
THIS FUCKING GARBAGE CAN IS OFF THE DAMN CHARTS! JESUS CHRIST!
I'M TAKING THIS FUCKER BACK INTO MY ROOM.

Nyro~n